About The Conover Company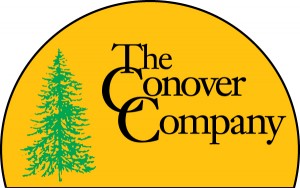 The Conover Company was founded in 1980 with a focus on developing training programs for industry. Over the 40+ years we have been in the software development business, we have created many assessment and training programs which include comprehensive management systems to track user progress and results. We have expanded our services to include the educational marketplace, and we have developed many research-based and technology-driven assessment and training packages for both the educational and corporate settings. Our philosophy and commitment to our customers is simple – to provide the most up-to-date and cost-effective means of connecting learning (internal and external) to the organization. We are passionate about what we do, and we would love to talk to you about how our technology-based assessment solutions might be able to benefit your organization.
Who Uses Conover?
Our customer list includes over 13,000 customers located throughout the United States and in several foreign countries. Here are some of the private and public sector organizations that are benefiting from using Conover products and services:
Public Sector:
Career Systems
City and County of San Francisco
Colorado Department of Labor
Dallas Community College System
IRS
Job Corps
Los Angeles Unified School District
Miami-Dade County School District
Oakland Public Libraries
Socorro Independent School District
US Army JROTC
Utah State Office of Education
Private Sector:
Apple Computer
Blue Cross
Boeing
Canadian Air Force
Caterpillar
Century 21
Honeywell
Michelin Tire
PepsiCo
Quad Graphics
Ralston Purina
UAW – General Motors
Conover Online
Conover Online Testimonial – Riverview Gardens on Vimeo
Kristen Reynolds is the ServiceWorks™ manager at Riverview Gardens™ in Appleton, Wisconsin. Kristen discusses how Conover Online assessments fit into their ServiceWorks™ program.
MECA
 MECA Testimonial – Socorro ISD on Vimeo
David Esparza is the District Wide Career Counselor at Socorro Independent School District in El Paso, TX! Hear David explain how he and his team have used MECA in their middle school CTE programs for the past 15 years!